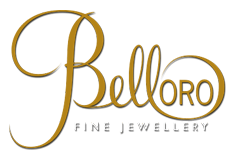 Belloro Fine Jewellery is New Zealand's destination for Unique, Fine Quality Jewellery.
Belloro – meaning "Beautiful Gold" and as the name suggests that is exactly what Belloro Fine Jewellery is all about.
Belloro Fine Jewellery is situated next to Michael Holmes - Premium Eyewear on Teed Street and exudes a relaxing, exclusive atmosphere allowing clients to experience a wide range handcrafted quality designed jewellery with ease.
Visit Belloro Fine Jewellery's contemporary jewellery boutique in New Zealand's fashion capital, Newmarket - 25 Teed Street Newmarket, Auckland to discover this amazing destination for yourself.
OR SHOP OUR ONLINE STORE - TOP RIGHT OF THIS PAGE